Hottie
✰ LET'S FORGET ABOUT THE TABOOS !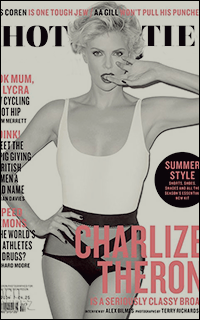 Messages : 99

Points : 355

A New-York depuis : 17/12/2017

Avatar et crédits : hottie mag, av@mashed woods

Age : 4 ans


Sujet: ✰ QUESTIONS Dim 14 Jan - 16:06

---

questions

- I don't know anything -

À la lecture des différentes annexes du forum, un point d'interrogation s'est pointé au dessus de vos têtes, ou vous aimeriez avoir une éclaircissement pour vous permettre de mieux comprendre notre mode de fonctionnement ? C'est ici que vous pouvez poser toutes vos questions, de la plus simple à la plus complexe.
khl
Invité




Sujet: Re: ✰ QUESTIONS Dim 21 Jan - 18:19

---

Hello, je me suis inscrite sous le nom de Maverick James mais n'ai pas reçu le mail d'activation

merci d'avance pour votre activation manuelle
Invité
Invité




Sujet: Re: ✰ QUESTIONS Dim 21 Jan - 18:21

---

Merci beaucoup !
WIki
Invité




Sujet: Re: ✰ QUESTIONS Lun 22 Jan - 11:30

---

Coucou

Je n'ai pas reçu le petit mail pour vous rejoindre

Merci à vous
Liam Hodgson
PLAY ME ► loading... for the pleasure in a bed

Messages : 202

Points : 160

A New-York depuis : 06/01/2018

Avatar et crédits : Chris Wood ✰ @avatar : .nephilim @gif : tumblr @crackship : .truelove

Pseudo : monocle. ✰ Alice
---
Statut : a night, a different girl... but a taken heart


Métier : bike messenger... hard job, but he love that !


Age : 31 yo.



WAS IT GOOD FOR YOU ?
Contacts:
Le thème du mois: Autant dire que Liam a déjà fait tous les endroits, il est bien rare qu'il se limite à un simple lit. Impulsif et surtout impatient, quand l'envie lui prend, il n'attend pas. La liste fourni par hottie magazine là surtout fait sourire et c'est amuser qu'il a laisser sous entendre vouloir remettre ça pour certain lieu où il estime que ça en valait vraiment le coup.

Sujet: Re: ✰ QUESTIONS Lun 22 Jan - 12:40

---

Coucou Wiki

C'est bon je t'ai activé

_________________

---------------------------------------------
well i found a woman, stronger than anyone i know she shares my dreams, i hope that someday i'll share her home i found a love, to carry more than just my secrets to carry love, to carry children of our own we are still kids, but we're so in love fighting against all odds i know we'll be alright this time darling, just hold my hand be my girl, i'll be your man i see my future in your eyes.